MESSY CHURCH
Posted by Peter
Following the success at our sister church at Bestwood Park Church where excitement continues to grow and numbers are increasing, The Church on Rise Park, has brought 'MESSY CHURCH'to our area.
COME AND JOIN THE FUN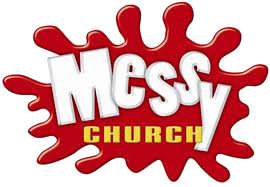 WHAT IS IT?
Messy Church is a time for families to have some fun, to learn about God through crafts, singing and stories and then to have a meal together.
WHO IS IT FOR?
Messy Church is ideal for families, but is for anyone, whether you have never been to church before or have been loads of times and everyone is welcome!
All we ask is the a child be accompanied by an adult
Messy Church happens at The Church on Rise Park on a Thursday from 5.00 – 6.30pm.
The 2017/18 dates Dates for Messy Church at The Church on Rise Parkare:
Autumn 2017
Thursday 14th September. from 5.00 – 6.30pm.
Theme-The Greatest Commandment = Love God & Love others
Thursday 12th October from 5.00 – 6.30pm.
Theme-Harvest
Winter 2017
Thursday 16th November from 5.00 – 6.30pm.
Theme- Try Praying
Sunday 17th December from 10:30am.
Theme- Messy Christmas Carol Service
Spring 2018
Thursday 18th January. from 5.00 – 6.30pm.
Theme-New Starts = Zacchaes
Thursday 8th February. from 5.00 – 6.30pm.
Theme-Temptation of Jesus
Friday 30th March. 10:00am(Good Friday) Messy Easter
Thursday 10th May. from 5.00 – 6.30pm.
Theme-Meeting the Risen Jesus
Thursday 14th June. from 5.00 – 6.30pm.
Theme-Pentecost
Thursday 12th July. from 5.00 – 6.30pm.
Theme-Saul becomes Paul
For more details please contact Mr. Chris Easton (Community Minister)Tel:07828 970959

The Messy Church Logo is Copyright Bible Reading Fellowship © 1998 - 2010
General information about Messy church is available at www.messychurch.org.uk